Product Description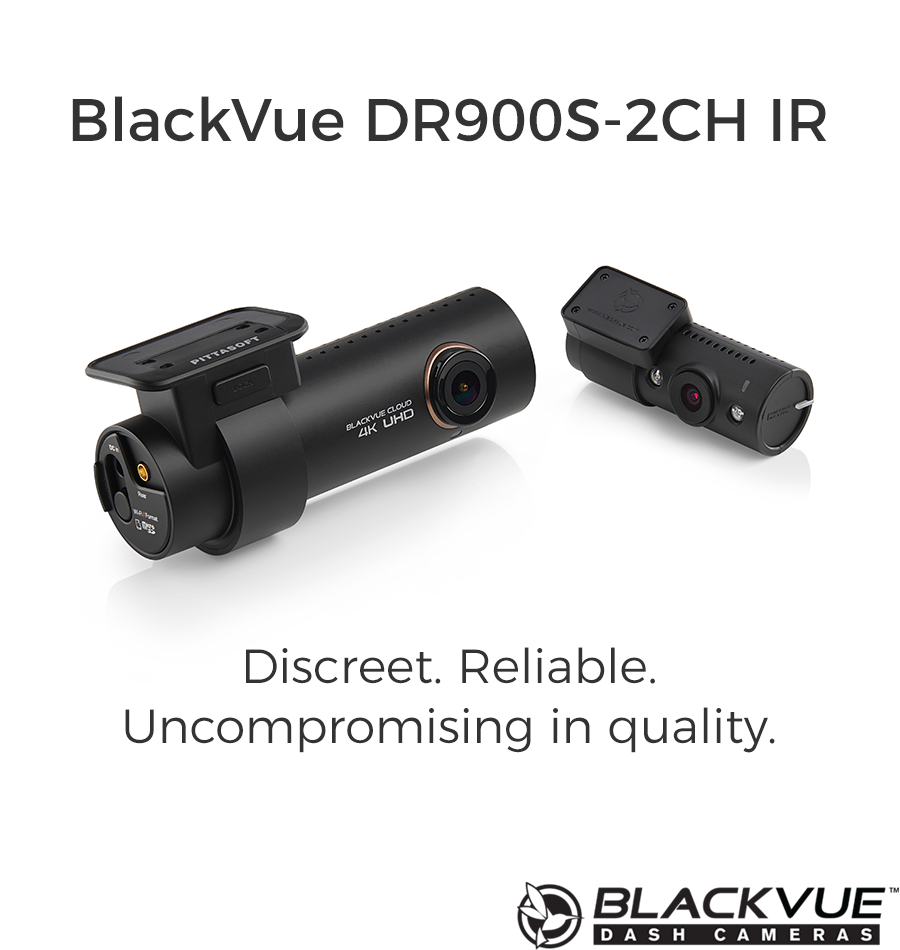 Promo Video
An overview of the new features.
Optimised File Management
Event Files Overwrite Protection: Up to 50 files will be protected from deletion when saved in the system as event files. Event files can be triggered by tapping the camera, or will be automatically triggered in an accident due to braking or impact detection.
Format-Free Technology Your BlackVue saves and organises files on the microSD card in a new efficient way. Greatly reducing the need for regular SD card formatting and preventing file corruption events after long uses.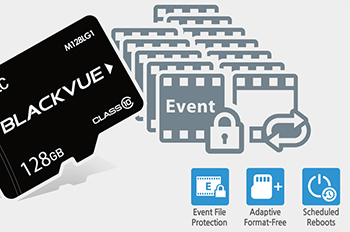 Built-in GPS & 5G WiFi
Unlike competitor models: the BlackVue DR900S-IR houses GPS & WiFi built-in to the device. This makes for a cleaner installation with less cables to worry about. GPS provides speed recording on the footage and location view on playback. 5G WiFi enables super fast downloads to their smart-phone or to adjust settings and update firmware.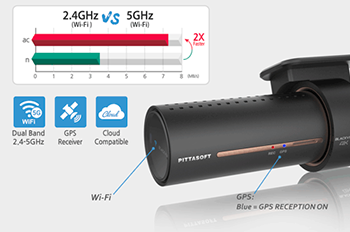 4K UHD + 1080P Recording
High quality sensors with a massive 8.0MP front CMOS, and rear Sony STARVIS – provide high quality recording and license plate recognition. The user can also choose to increase the cameras bit rate up to 25mb/s + 10mb/s (rear) for improved video quality.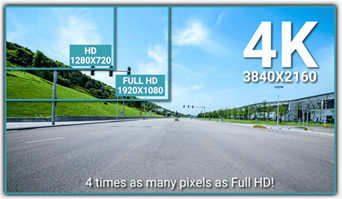 Infrared Interior Camera
The Infrared Camera secures the interior of your vehicle. The inconspicuous infrared LEDs automatically activate based on the ambient light.
The camera's spectacular clarity even in pitch black lighting conditions will procure peace of mind to taxi and rideshare drivers. The DR900S-IR has a massive 145 degree wide view angle to cover most of your car's interior.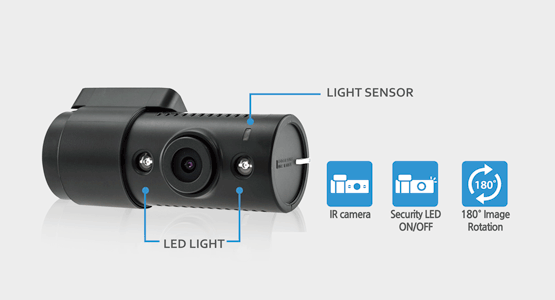 The all new DR900S-IR dash cam system is the first true 4K UHD 8.0MP dash cam on the market, which also incorporates a small discrete rear camera in Full HD 1080P (DR900S-2CH only).


Next Level Compression Technology
Along with the regular H.264 codec, the DR900S Series features H.265, also called High Efficiency Video Coding (HEVC), the leading standard in 4K recording and broadcasting.
With H.265, 4K UHD video file size is similar to that of Full HD H.264. In other words, you get 4 times bigger and better images without sacrificing recording time.
Because of H.265 compression, the DR900S will only use as much storage space as a 1080P dash cam!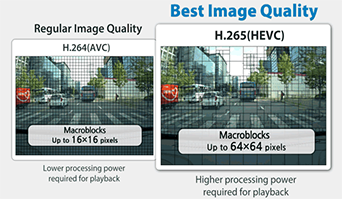 BlackVue Viewing Software Mac + Windows
The BlackVue viewing software can be accessed by inserting the cameras SD card into a PC. The viewing software enables the user to check footage, change the time zone, adjust user options, playback footage in slow motion and more.
Compatible with Mac & Windows.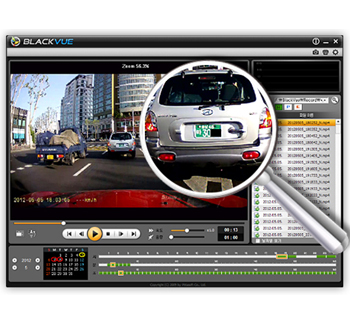 Enhanced Night Vision
The BlackVue DR900S series offers exceptional night vision recording for when your car is stationary and in Parking Mode. Furthermore, the BlackVue will only save files if motion or impact is detected.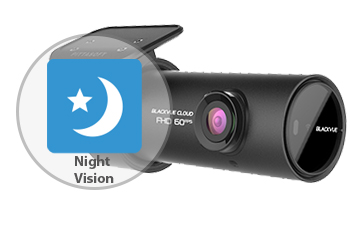 Discreet Black Themed Design
Like the previous series, the DR900S is designed with style and discreteness in mind. The all black cylindrical design is to hide the camera when installed in your vehicle from preying eyes. BlackVue cameras are one of the most discreet cameras on the market. (Picture shown is DR900S-2CH without IR rear camera)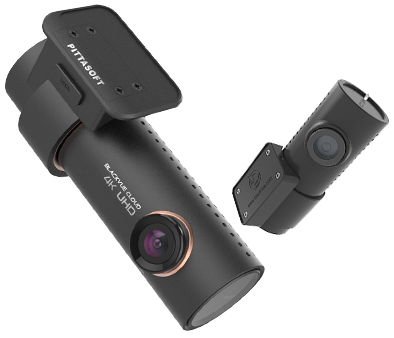 Everything You Need
The DR900S-IR comes with a complete kit including two cameras (front, internal IR), mounting brackets, cigarette lighter plug for easy installation, manuals, cable clips and a 1.5M coax cable to connect the front and rear camera.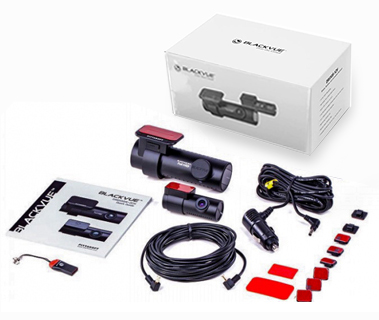 Parking Mode CCTV
BlackVue systems have the ability to run in Parking Mode, monitoring your car when you're not around. When wired in with the Power Magic Pro or the Battery B-112; this mode will activate when the car is off.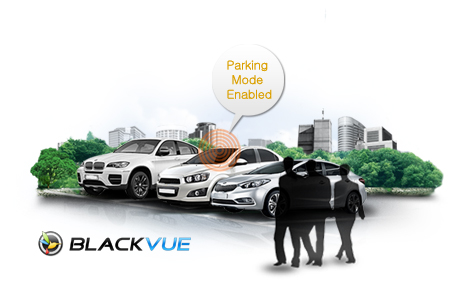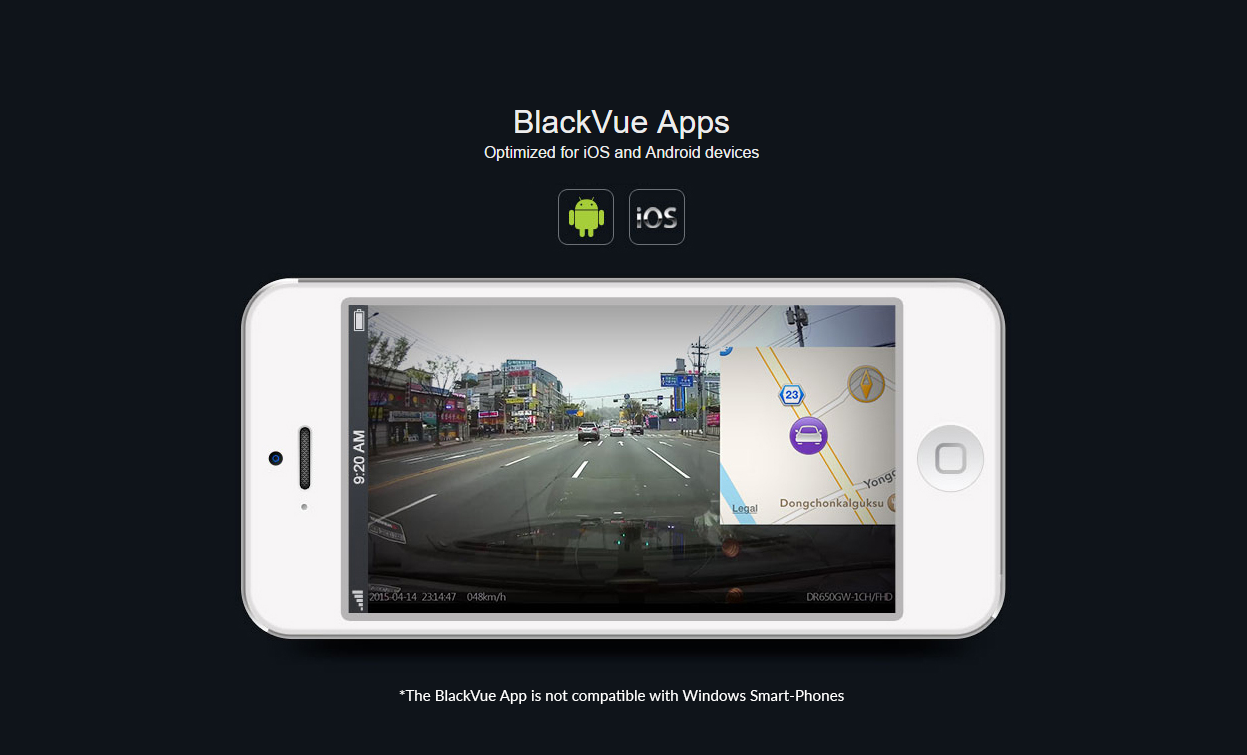 PC Player Software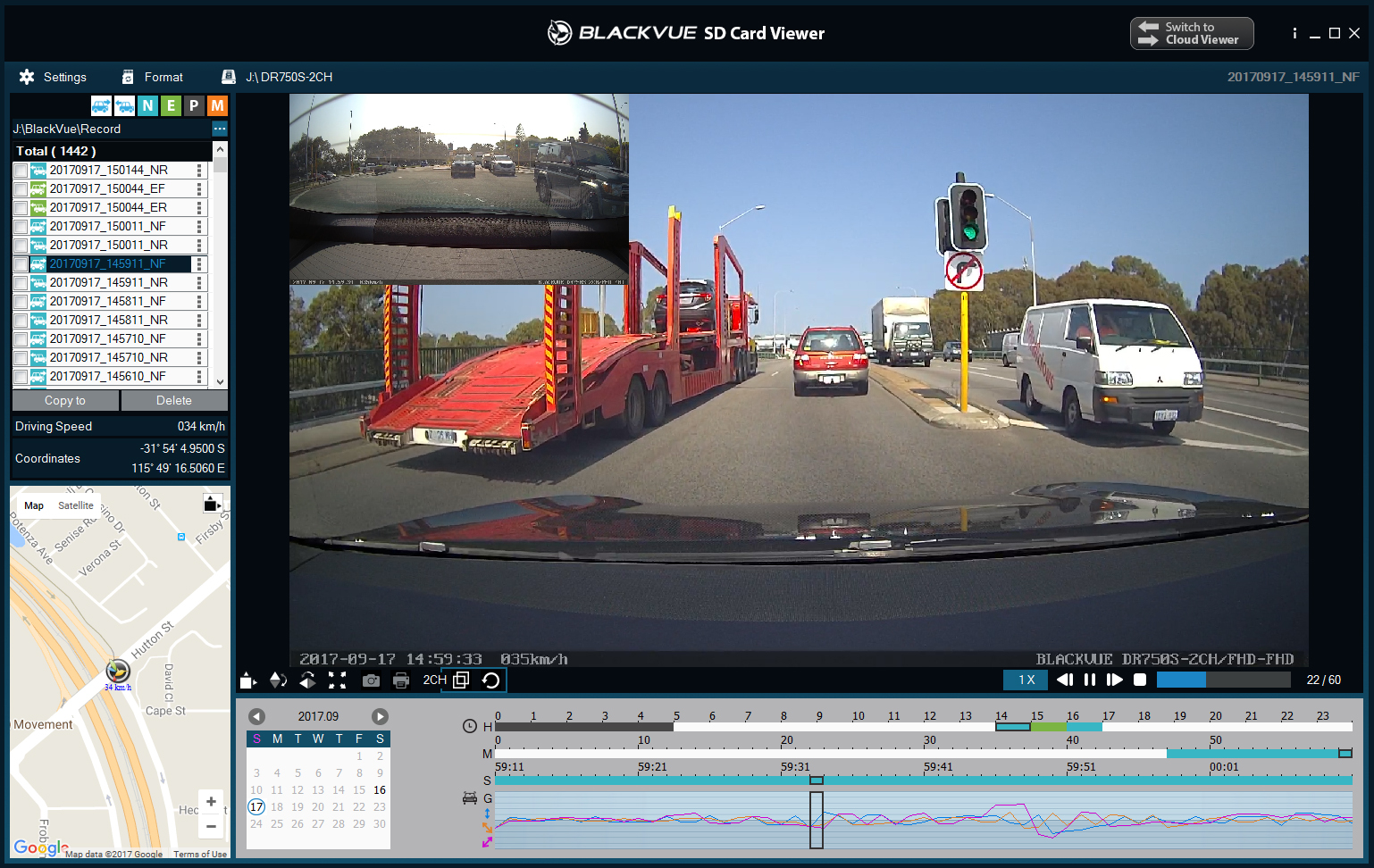 In The Box